모든 적용 가능한 네트워크의 핵심은 유연하고, 안전하며 효율적인 전환 플랫폼입니다.
 ExtremeSwitching은 데이터 센터에서 네트워크 끝까지 매우 뛰어난 고성능 및 포괄적인 범위를 제공하여
 네트워크를 미래로 나아가게 합니다.

SECURE
Through a combination of role-based policies, secure link encryption, and hyper-segmentation, we help protect your network from the threat of cyber-attacks and breaches.

CLOUD-DRIVEN
Combine industry-leading edge to core switches with fourth-generation cloud management to streamline and simplify every aspect of network operations from deployment to support.

AUTOMATION
Do more with less with a network that simplifies on-onboarding of users and devices; accelerates and optimizes scaling and updating; and couples end-to-end provisioning to your business-driven workflows.
Key Benefits of ExtremeSwitching
Fabric-Enabled
As a leader in fabric networking, Extreme offers a flexible portfolio of Ethernet and IP fabric solutions. Whether you are transforming your campus, data center, metro, or WAN, our fabric technologies ensure a faster, more flexible, and more secure foundation for your business.
Dynamic Role–based Policies
Extreme Switches support a common highly-scalable policy mechanism across wired and wireless devices. These policies are centrally defined but locally enforced at the switch. These policies travel with the user, device, and application as they move through the network.
Application Hosting
Extreme Switches can run onboard applications alongside the switch OS – all without impacting performance. This can help provide network insight through on-board analytics applications and even enable new network applications without the need for a separate hardware device.
Rich Telemetry and Analytics
Rich application telemetry combined with ExtremeAnalytics provide comprehensive network and application analytics. Eliminate shadow IT, improve security, and enable faster, more efficient network remediation with full layer 2-7 visibility.
Secure Link Encryption
Extreme switches help secure your traffic with support for IEEE 802.1AE MACsec across our various switch platforms. MACsec is a hop-by-hop security capability which encrypts/ decrypts packets between connected switches or devices. 

Extended Edge Switching
Extended Edge Switching enables you to scale out your campus access ports in a simple and cost-effective way. Using a combination of controller bridges with low cost access devices, a single logical switch architecture can be created to simplify both deployment and operations.
EXTREMESWITCHING DATACENTER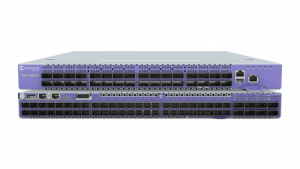 VSP 7400
A space-efficient, high-performance Ethernet switch, delivering wire-speed 25 and 100 Gigabit Ethernet connectivity in a compact 1RU form factor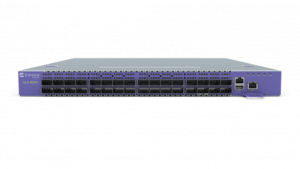 SLX 9250
Compact fixed form, purpose-built 32 x 100/40 GbE cost-effective Spine Switches with built-in Extreme Fabric Automation designed for the needs of Enterprise data centers and service providers. 
 SLX 9150
Compact fixed form, purpose-built high density 1/10/25/40/100 GbE cost-effective Leaf Switches with built-in Extreme Fabric Automation designed for the needs of Enterprise data centers and service providers.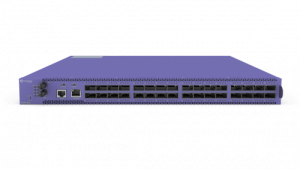 X870 Series
High-density, purpose-built 100Gb switches designed for high-performance enterprise core and cloud environments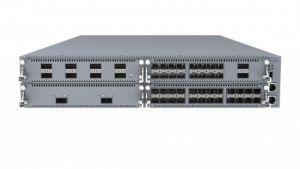 VSP 8400 Series
High-performance, modular compact design delivering higher port density, better price/port, enhanced power efficiency, reduced maintenance, smaller physical footprint, and easy scalability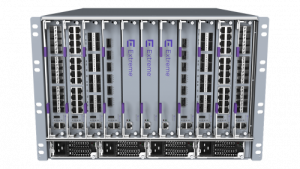 VSP 8600
Powerful enough to be at the heart of your enterprise network, versatile enough to deliver multi-rate Ethernet ranging from 1 to 100 Gigabit, and compact enough to be deployed as an end- or middle-of-row.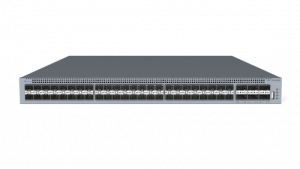 VSP 7200 Series
Delivers low latency and fast throughput to improve the performance of applications for your multiple virtual machines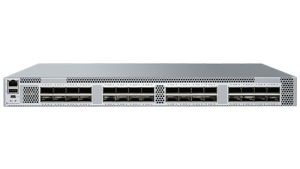 SLX 9240
High density 100G fixed spine switch for server connectivity required by demanding enterprise and cloud data centers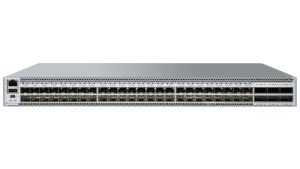 SLX 9140
Leaf switch with native 25G / 100G server connectivity and a programmable architecture purpose-built to support workload density, emerging protocols and new technologies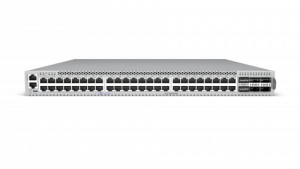 SLX 9030
High-density switches designed for demanding data centers and service providers, with advanced features for network visibility, automation and adaptability, delivering scalable and deterministic network performance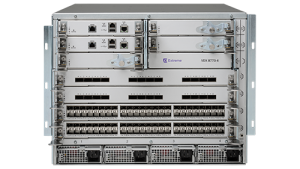 VDX 8770
Carrier-grade 1/10/40/100 GbE switch that meets your demands for operational scalability and simplified management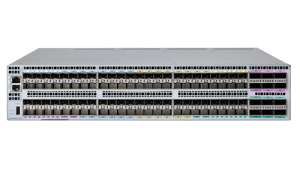 VDX 6940
Enterprise-class 10/40/100GbE fixed-form switchesfeatures ease of management and high performance in a small footprint—to scale out your virtualized and/or cloud network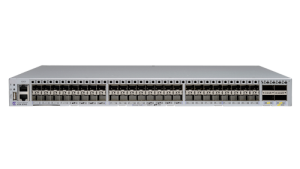 VDX 6740
Top of Rack (ToR) 1/10/40 GbE, low-latency switch for virtualized and cloud environments. Delivers exceptional application performance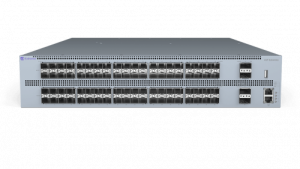 VSP 8200 Series
High-performance, fixed form compact design delivering higher port density, better price/port, enhanced power efficiency, reduced maintenance, smaller physical footprint, and easy scalability